Photographing Amsterdam
If you are an English speaker who has longed to travel but has been concerned about language barriers then Amsterdam is the place for you. The city is beautiful, easy to get around, has great art and food, and pretty much everybody you run into speaks amazing English. If you are a photographer the city is rife with opportunities. If you are a street photographer Amsterdam is an amazing spot.
This was the last stop on my Europe trip. My son and I booked a nice place in the "Nine Streets" district which turned out to be a fantastic location. We fell into our routine of him sleeping in and me going out early take photos.
It occurs to me that I've been posting about photographing and not giving any details. For a few years I've been shooting mostly with a Nikon D610. As of late I've taken to shooting with primes and only brought a 35mm lens to Europe. I am a big fan of primes. Somehow zoom lenses glue my feet to the ground. I "fish" for shots by playing around with focal length rather than moving my feet. I really believe moving your feet is a far better way to find better shots. Plus, removing a degree of freedom is never a bad idea.
My modus operandi is to find some interesting neighborhood or site and set off in that direction without too much of a plan. I then walk on my way to that destination or around the area looking for photos. I didn't do a great deal of post work on the trip but I did do at least one review of all the photos I took on a daily basis.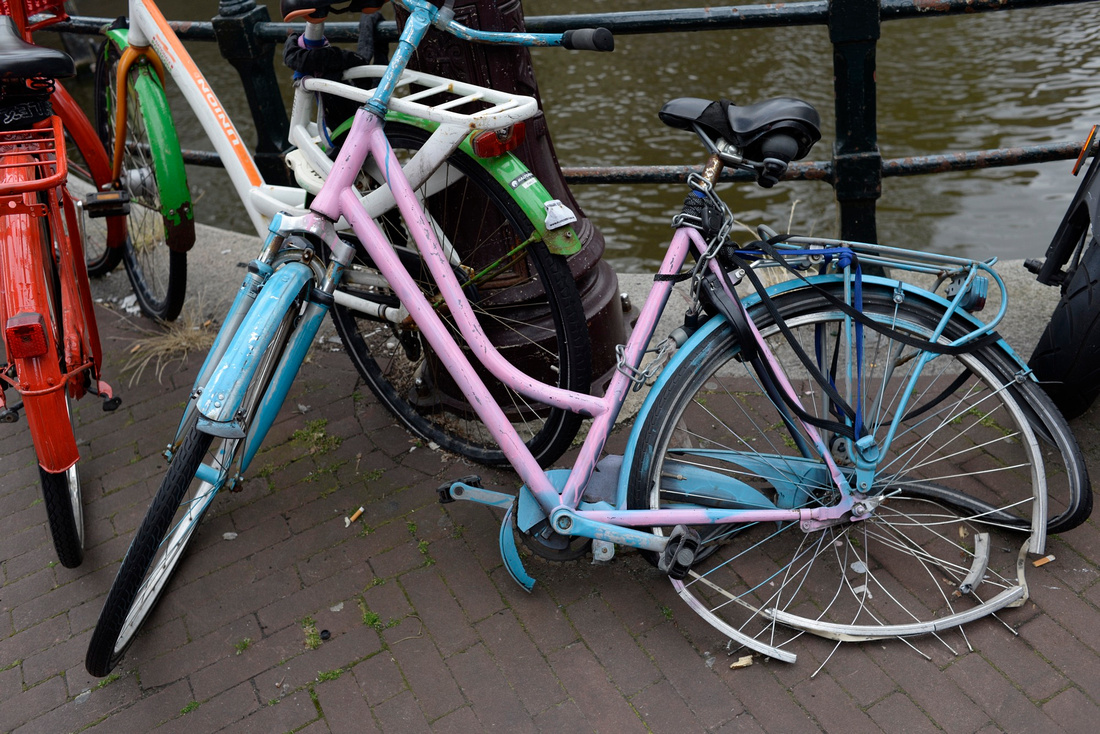 Amsterdammer's love their bikes. In fact I found myself more worried about getting run over by a bike than a car. I spent a good bit of time trying to get some interesting photos of people riding bikes but didn't get anything quite as good as I wanted. I will have to keep trying on that front.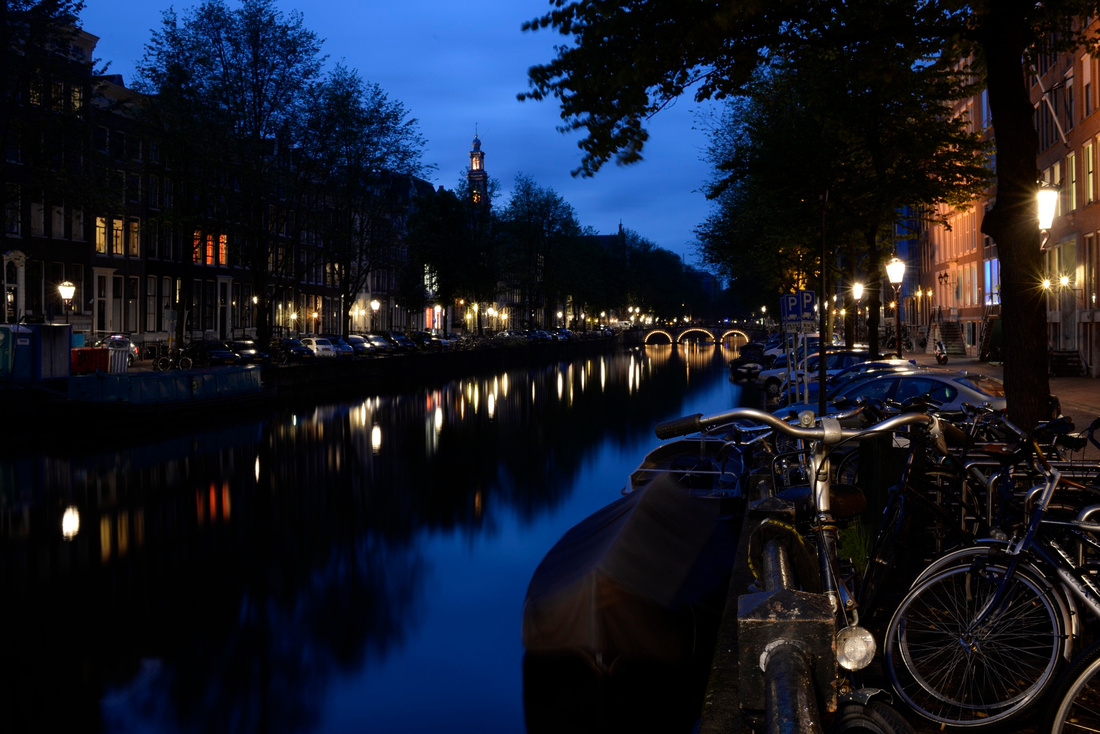 I also spent some time trying to get some low light photos. Regrettably all of the canals near where we stayed had car parking next to the water which did not lend itself to the most picturesque scenes.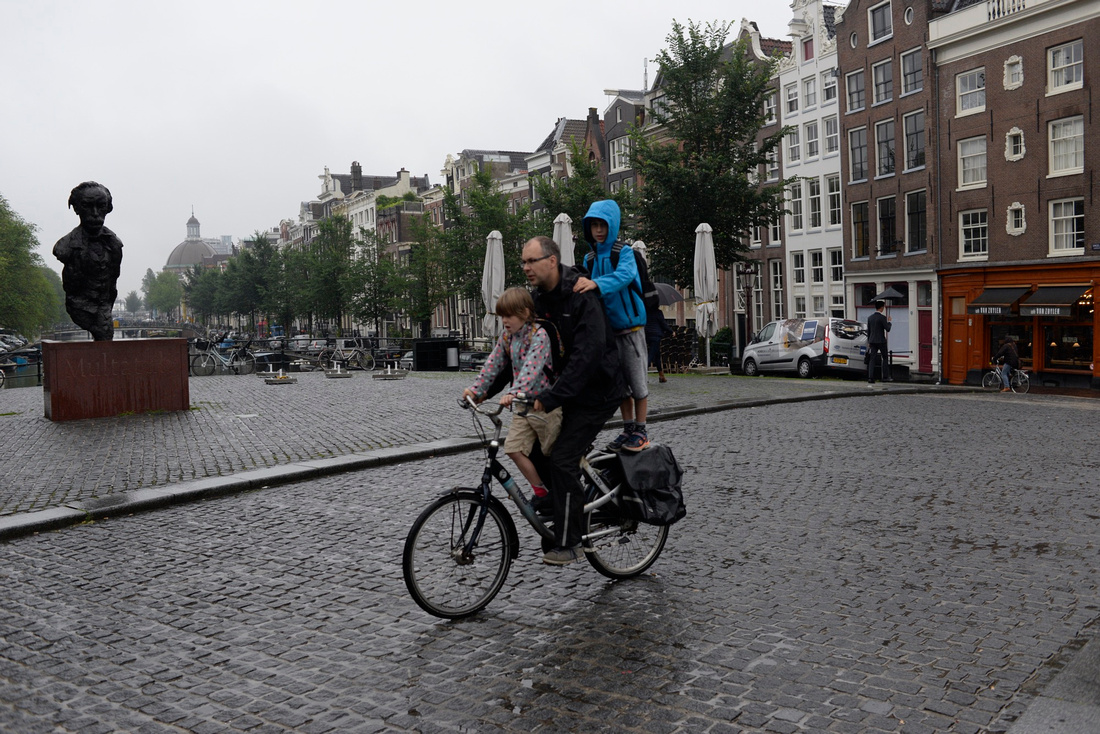 The last day I woke to rain and was incredibly curious about how the Dutch would change their commuting habits. Interestingly enough most just road their bikes and only changed their behavior by donning different kinds of rain gear. The rain didn't even make people think twice about how their children road along with them.
I hope you give Amsterdam a try. If you do make sure you grab some stroopwafels!